About us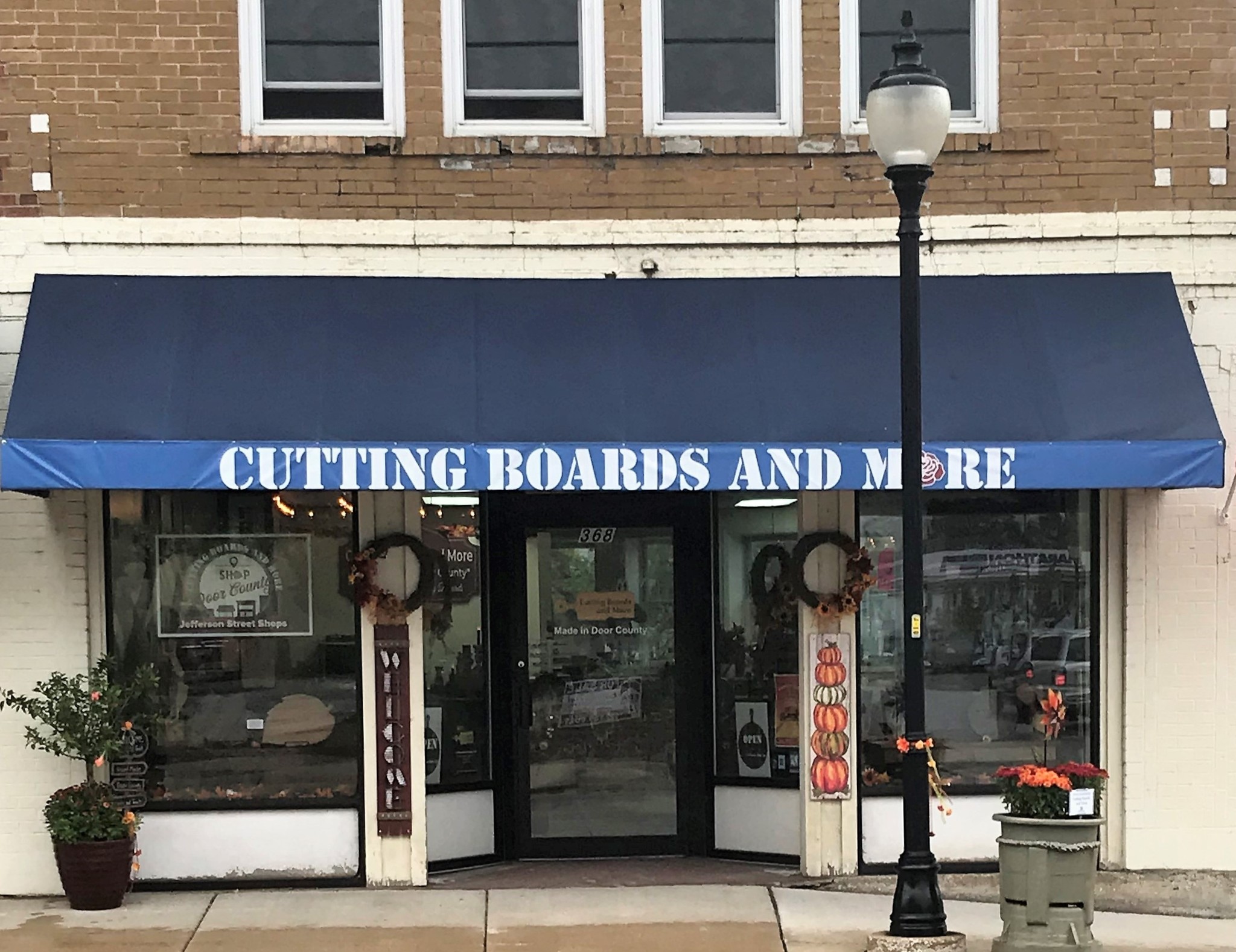 Cutting Boards and More is the retail store for Richard Rose Culinary.  It is a quaint little store located in an old historic building on Jefferson Street in Downtown Sturgeon Bay, Wisconsin.  It is filled with Fine Hand-Crafted Wooden Cutting Boards, Butcher Block Tables, Serving Trays, Utensils and many other items made of North American Hardwoods.  All are meticulously made by a third generation woodworker in Door County, Wisconsin.  We also offer hand turned Bowls, Pottery, Photography, Carved Trees all made locally by very talented Craftsmen.

This is a family business which prides itself on creating fine, heirloom quality, functional and beautiful pieces for you to use and enjoy.  Our products make a perfect gift for that special occasion.  Give a gift that will be used and enjoyed for many days and years to come.

Our beautiful End Grain Cutting Boards have been seen on several "Food Network" and "The Cooking Channel" shows.  These are the perfect cutting boards for your kitchen and are available in many sizes and wood variations.  The "Chef in your home" is probably cooking more now than ever and should have quality tools to work with, these boards are the best surface to cut on.

We also make Custom Stove Top Covers and Counter Tops. You can order Custom Stove Top Covers on this website, or at: www.richardroseculinary.com  Please send us an e-mail or call if you have questions regarding these beautiful products, we would love to discuss your ideas and options we have for you.

Visit us at our store in Sturgeon Bay and if you can't travel visit us at www.cuttingboardsandmore.com
Cutting Boards and More...where everyday is a "Fine Art Fair"!